Sub-links for this page
Welcome to the
Curly Coated Retriever Club of Victoria
The Curly Coated Retriever Association of Victoria (CCRAV) is the only club with the responsibility of representing the Curly Coated Retriever breed in Australia.
Our membership base includes many varied disciplines, be it a beloved family companion, obedience, showing, retrieving, tracking or hunting, we all enjoy getting together and sharing a tale or two about our curly friends.
The CCRAV holds social events, including education for owners on areas of interest.
Is a Curly Coated Retriever the Dog for You?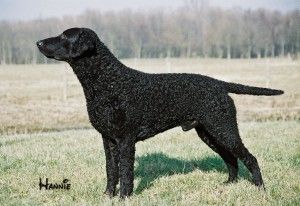 The Curly Coated Retriever is a strong upstanding dog with a degree of elegance and a distinctive coat of crisp tight curls. He is the largest of the retriever breeds and also one of the oldest. Males stand at 69 cms to the withers and females 64 cms. The coat is black or liver with the most common colour being black. A commonly asked question is "do they shed". Yes they do!
An intelligent, loyal, steady and reliable dog he is proud, friendly, self-confident and independent and may also seem aloof. He is well suited to most activities, field, obedience, showing and especially as a trusted family companion. He is a recognised breed with the Australian National Kennel Club (ANKC).
If this is the dog for you please ensure the breeder can provide an original registration certificate from ANKC to ensure you are purchasing a purebred Curly Coated Retriever The advantages of owning a purebred dog can be viewed here: http://www.dogsvictoria.org.au/DogsPuppies/BuyingAPuppy/WhyChooseaPurebredDog.aspx
You should also ask for copies of relevant health tests conducted on the puppy's parent e.g. PRA, EIC and Hip Scores (more information on this site's health page). Breeders listed on this site are can assist with more information about this wonderful and uncommon breed or contact our Secretary Melinda Naughton on 0401 138 905 or email [email protected].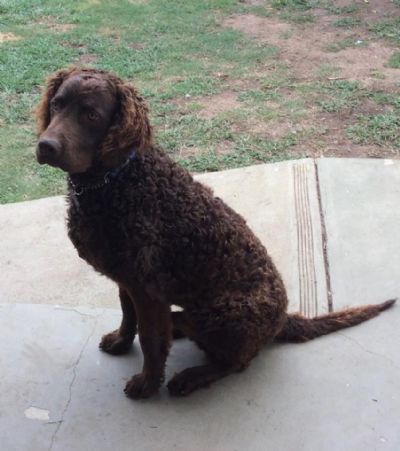 Note: Murray River Retriever
There is another dog referred to and sometimes sold as a "Curly Coated Retriever" or "Murray River Curly Coated Retriever". This dog is quite different in looks and temperament and their DNA does not link them to the registered Curly Coated Retriever. The "Murray" is a smaller dog (46 to 53 cms) with a generally looser coat, large ears and only comes in liver. Murray River Retrievers have recently been recognised as a unique breed and can now be registered with the ANKC.
Exciting News!!!
The CCRAV 2023 Calendar is now in production - calling for pictures!
Please submit all images in original format by emailing [email protected].
Thank You !
NEW
we now have a Puppy Inquiry Officer (Alexis Colgan). For all inquiries regarding welcoming a CCR into your home and hearts please email Alexis on
[email protected]

or contact her via phone 0402 750 636.
CCRAV Office Bearers:
President: Sharon Villiers [email protected]
Vice President: Jane Kibble [email protected]
Secretary: Melinda Naughton [email protected]
Treasurer:/ Membership Officer Brian Durrant [email protected]
Assistant Secretary/Puppy Inquiry Officer: Alexis Colgan [email protected]
Newsletter Editor/ Curly Shop: Sharon Slater [email protected]
Latest website update March 2022
Contact Details
Melinda Naughton
Taradale, VIC, Australia
Phone : 0401 138 905
Email :
[email protected]
228065 Visitors