Save Our Pedigree Dogs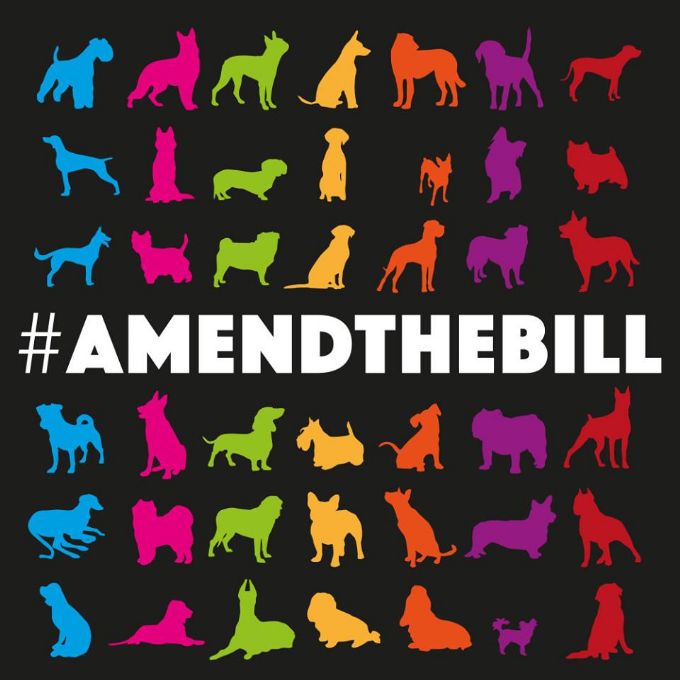 As many of you are aware Dogs Victoria Registered Breeders are currently under threat from the proposed Domestic Animals Amendment (Puppy Farms and Pet Shops) Bill 2016 as presented by the State Government of Victoria. Unlike the name suggests this amendment WILL impact on ethical DV Breeders and all pure bred dog owners.
CCRAV was unaware, until recently, that the contents of this Bill, and the proposed changes contained within, radically differs from that which had been originally discussed with Management Committee representatives of DOGS Victoria. Some of the proposals that are a major concern to the CCRAV include:
Any person who wishes to breed even one litter and owns one fertile female will be required to have a Domestic Animal Business permit (DAB).

Any person who has more than 5 dogs will be required to build purpose-built kennels and house their dogs (and whelp litters) in those kennels. Our beloved companions and family members will become livestock - a business commodity.

Entire males and females cannot be kept together (most of our kennel dogs are "family"- they enjoy socialising, running, playing and being dogs!).

The Code of Ethics (CoE) of this Bill is actually less prescriptive than the current Dogs Victoria CoE which all CCRAV breeders in Victoria must adhere to currently.
What can YOU do to help save othe Curly Coated Retriever?
Familiarise yourself with the background information relating to the proposed legislation. To do this please go to http://dogsvictoria.org.au/,

Send your Local Member, Premier Daniel Andrews, Minister Jaala Pulford and Local Council a letter voicing your concerns in relation to the proposed Legislation.In order to be able to do this you will find sample template letters for owners and breeders to use on the above-mentioned website. You can download the letters and personalise them prior to forwarding them to your Local Member and Council.

Sign the online petition at www.purebreddogs.org.au

Use your social media profile (facebook, Instagram) to promote the campaign #amendthebill

Attend the Public Hearings at Parliament House. These commence on Wednesday November 9. Details can be found at http://www.parliament.vic.gov.au/eic/article/3173
So please - take 5 minutes to write your thoughts and post to :
Daniel Andrews
Office of the Premier
1 Treasury Place
Melbourne, Victoria
Australia, 3002

Jaala Pulford
Level 16, 8 Nicholson street
East Melbourne 3002
Email the key players in the Upper House
- their votes will be critical in passing this Bill:
Mr Jeffrey Bourman (Shooters, Fishers and Farmers Party Victoria)
[email protected] representing Eastern Victoria
Mr Daniel Young (Shooters, Fishers and Farmers Party Victoria)
d[email protected] representing Northern Victoria
Dr Rachel Carling-Jenkins (Democratic Labour Party)
rachel.carling[email protected] representing Western Metropolitan
Ms Fiona Patten (Australian Sex Party)
fiona[email protected] representing Northern Metropolitan
James Purcell (Vote 1 Local Jobs)
j[email protected] representing Western Victoria
Contact Details
Melinda Naughton
Taradale, VIC, Australia
Phone : 0401 138 905
Email :
[email protected]